Those who know me well know that we had our first child in January of this year. One of my daddy duties was doing the "dream feed" around 10:30 pm (followed by some burping) so that little Amelie could sleep through the night and we could hopefully get some much needed sleep as well.
I am not sure whether I will get into trouble with the "responsible parenting" police but whilst I was burping Amelie and she was falling asleep on my shoulder I would use my smartphone to read the news, sports or LinkedIn and put her back in her cot once she had settled.
Why am I telling you this?
The idea for this blog came from one of my late night reading sessions.
We get hundreds of applications for the roles which we are aiming to fill. A frustrating element of this is that a high percentage of candidates apply to the role without reading the job description. A high percentage of these candidates have in no way the skillset or experience required to perform the role. Yet they apply anyway.
We send all candidates an email explaining that they have not been selected for the role and we will keep their CV on file. I understand that this is not tailored per applicant, however this is the best we can do given the high volume of candidates.
Here is what I got from one candidate who works at an iconic Australian organisation: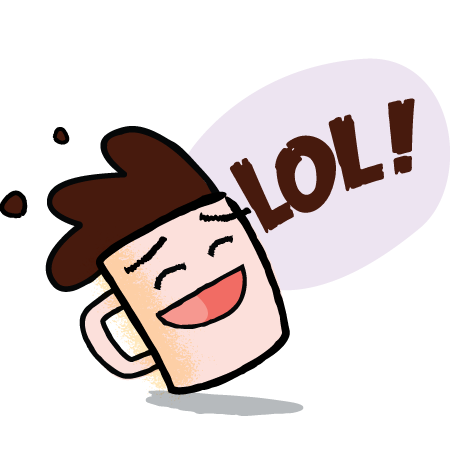 This was followed up by:
"Take my CV off your system, I don't want you representing me."
Now these messages were sent between 11 pm and 12.30 am so the candidate had possibly had a very long day or a few drinks!
This has prompted me to write tips for building relationships in a competitive recruitment market.
Be respectful:
Do not be rude to the person who takes the time to reply to your application.
Keep your searches relevant:
A few years ago I placed a Change and Training Manager on a SAP transformation. One of the candidates who applied for the job was a Barista. Keep it relevant.
Engage with the companies you want to work with:
In this "Digital Age" everyone has got excited about social media and its benefits. Someone even posted on LinkedIn the other day that the voicemail is a waste of time.
Digital platforms do not replace the art of engaging with people. I suggest that you get out in the market and engage with the companies you want to work for and the recruitment agencies who you feel that can help you.
If you cancel a meeting – please take the time to re-schedule:
This is common courtesy.
Return calls:
You may be very busy, however please return calls. To discard an agency once you have no further need for them is exactly the same thing as agencies not returning candidate calls. In my opinion neither behaviour is acceptable.
Take on board feedback:
It is very frustrating when you get rejected after an interview. You will have invested a lot of time into the application process. However, it is always important to take on feedback and look for improvement.
Embrace social media:
Not to contradict point 3, social media is very relevant in today's market. Try joining groups and chat forums which are relevant to your industry and skillset. You will engage with like-minded people and potentially hear of avenues to explore.
Try attending events for your chosen professional whether it be change management, project management, digital or the cloud. You will get the opportunity to open doors which you were not aware of.
Conclusion:
The search for a new job in a competitive market can be challenging. You need to be doing everything you can to build relationships and your pipeline of opportunities.
Another blog which I have written on this subject is Differentiating Yourself in the job Market.
Alan Herrity